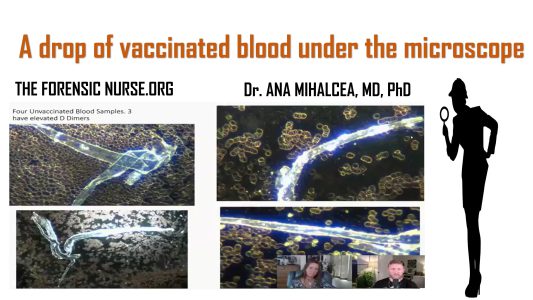 [For a full-size image of the above please download it here or open it in a new tab where it will appear much bigger.]
The video below is about 1 hour and 20 minutes long and is well worth your time to watch It.
It also gives a solution on how to get rid of the 'foreign bodies' in the vaccine, if you have taken it. The chemicals being sprayed into the air is also discussed.
[Source of video: https://beforeitsnews.com/alternative/2023/01/pfizer-vial-miniature-robot-alert-i-saw-robot-swimming-around-and-metal-particles-moving-around-it-is-what-one-doctor-said-when-she-first-looked-at-pfizer-under-microscope-3787094.html]